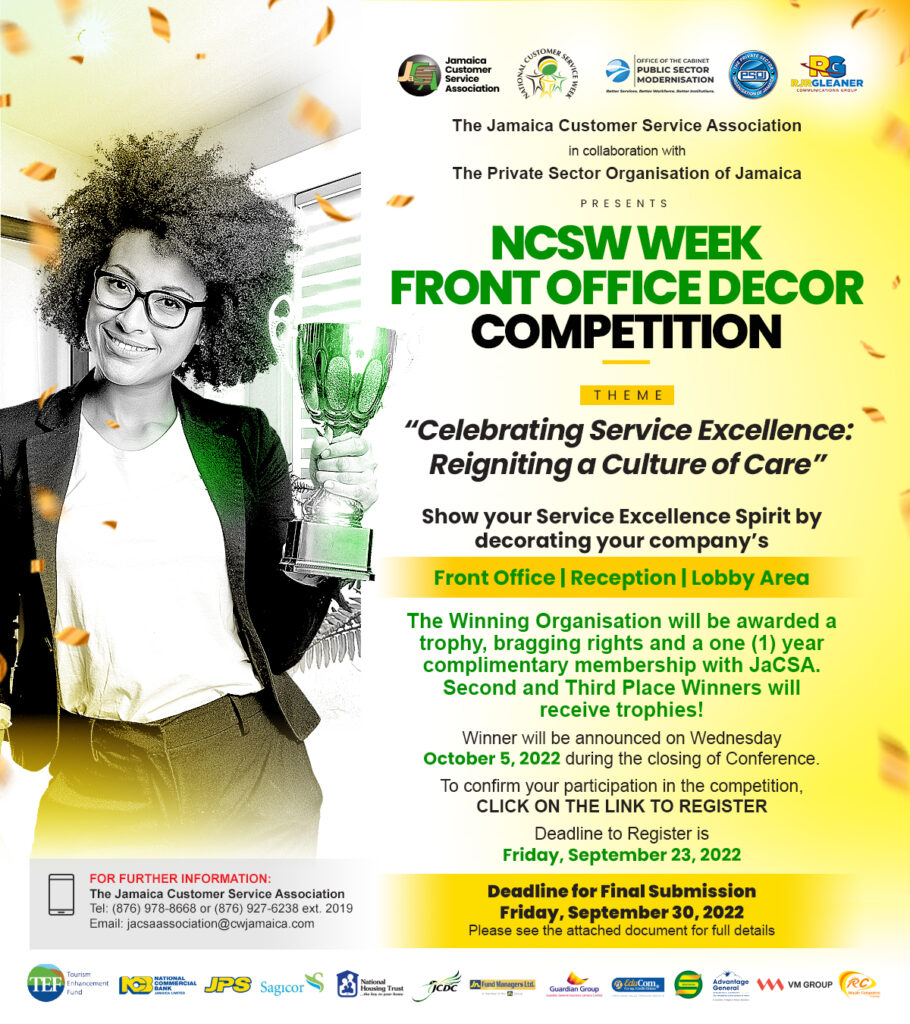 The Jamaica Customer Service Association (JaCSA) invites you to show your Service Excellence Spirit by entering the National Customer Service Week Front Office Décor Competition!
Decorate your company's Front Office, Reception, or Lobby Area, and show us how you celebrate Service Excellence and Re-ignite a Culture of Care! If you have already decorated for Jamaica 60, you are already ahead of your competitors!
The Winning Organisation will be awarded a trophy, will have bragging rights, a one (1) year complimentary membership with JaCSA and will be promoted throughout the week of celebration, i.e. October 2-8, 2022. The winner will be announced during the closing moments of the Service Excellence Conference on Wednesday, October 5, 2022.
Register using the link – https://forms.gle/rb9xenJq8KSnX6Hw6
Send in your submissions by September 30, 2022.
Come and celebrate with us!